All Members
Instituição Financeira de Desenvolvimento S.A. (IFD)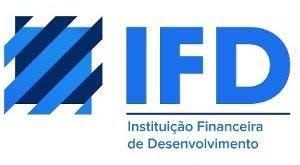 Instituição Financeira de Desenvolvimento (IFD), with headquarters in Porto, has as its main goal to direct public financial resources, preferentially leveraged by private co-financing, and in particular Financial Instruments (FI) of Equity / Quasi-Equity and Mid- to Long-Term Debt, so that "viable" SME may increase their equity capital and finance their investments, while developing their activity in industries concerning tradable goods or services, in the start-up, growth or transfer of ownership stages.
Created on the 21st of October of 2014 by the Decree-Law No. 155/2014, IFD is a State-owned financial company, registered with the Banco de Portugal under number 316, whose object is to perform operations to mitigate market failures in financing to small and medium enterprises (SME), through the management of investment funds, other autonomous sets of assets or instruments of a similar nature, co-financed by public funds to support the economy, and the performance of credit operations, including issuance of guarantees and other commitments.
IFD's Mission is to design, structure and operationalise financing solutions that address market failures in Portuguese SME access to finance, thus contributing to economic development and to the creation of wealth and employment, with growing volumes of added value.
IFD, a wholesale entity, does not compete with the remaining Financial Institutions in supplying financial products directed to SME. Rather, it acts complementarily with national banks and other private partners, to address existing market failures.
IFD can also provide consulting to SME in capital structure, corporate strategy and related issues, as well as corporate mergers and acquisitions.
IFD's equity capital is € 100 million. The Portuguese State is its sole shareholder.